The Learning Conversations Coaches are committed to living extremely fulfilling lives and to supporting you in the same. We practice a wholistic coaching approach -- integrating attention to body, mind and spirit in your professional and personal lives. We celebrate the importance of deep play in accessing balance, renewal, enthusiasm, creativity, well-being and joie de vivre. We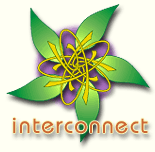 believe that each of us can improve the quality of life on earth by doing work that we love and by creating caring, sustainable businesses. We bow to the web of life that interconnects us all.
Claudia L'Amoreaux is the founder of the Learning Conversations coaching practice.


Our growing team of professional Associates include experienced Coaches, Consultants, Content Partners and Technology Partners.