Facilitating learning conversations across disciplines for 25 years.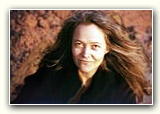 Entertainment
High technology
New paradigm business
Education
Psychotherapy
Health and wellness
Contemplative and spiritual
Claudia L'Amoreaux offers a wholistic approach to expansive learning--one that incorporates body, mind and spirit. Claudia founded her consulting company, Edge-ucation, in 1995 to take a leading role in creating the future of learning. Consulting clients span Education (UCSC, Virtual High School), Entertainment (OZ Interactive, multiplayer 3D gaming), Business (Perceptronics, E-learning), Government (UNESCO's World Heritage Centre, E-learning). She has worked in the Pacific Islands, North and South America, the Middle East and Europe. Her work as a global "edge-ucator" has been featured on New Dimensions World Broadcasting Network, BBC World Radio in their Essential Guide to the New Millenium, 3/2000, on the internationally syndicated television show, New Media News, and in the film, On the Wild Side--Meetings with Remarkable Women.
High Tech, High Touch
Claudia has a special affinity for high technology, media and the performance arts, and publishing. With Dan Mapes, she co-founded three experimental medialabs in Santa Cruz and San Francisco between 1986 and 1996. Digital Media Studios specialized in virtual reality and video production. Clients included Billy Idol, Peter Gabriel, Apple Computers. Cyberlab 7 created some of the first streaming media on the Internet and pioneered real-time video performance. With the Cyberlab new media ensemble, Claudia did real-time video improvisation with Herbie Hancock and Wayne Shorter at the first Interactive Multimedia Festival in Los Angeles, and with Ornette Coleman at the San Francisco Jazz Festival. SynergyLabs provided the technological expertise for early Internet video conferencing experiments like the First Summit in Cyberspace (participants were Prime Minister Shimon Peres of Israel, former President Nelson Mandela of South Africa and former U.S. President Jimmy Carter) in 1995. SynergyLabs clients included the San Francisco Giants, UNESCO, the Hong Kong government, GTE.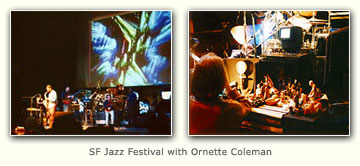 Claudia was the Executive Editor of the award-winning Planetary Dialogues website created in cooperation with UNESCO's World Heritage Centre. She was Education Channel Editor for Deja News in its heyday as the first web portal to UseNet. She founded Journey, an innovative new media apprenticeship program for teenagers. Writing and presentations include co-authoring Creating Learning Communities (Solomon Press, 2000); video and workshop on Gordon Pask--originator of Conversation Theory and Learning Conversations--at the American Cybernetics Society Conference, Vancouver, Canada, May 2001; invited expert for University of California Santa Cruz Distance Learning Forum (November, 2000); presentation at Virginia Polytechnic University on designing distributed learning networks (July, 2000). She is a founder and fellow of the Meta-Learning Lab .
For the Zero Emissions Research Initiative (ZERI), she interviewed, filmed and produced a video on sustainable business in Fiji which was shown at the UN conference in New York. In 1997, she traveled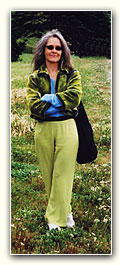 to Rio de Janeiro, Brazil to design a prototype website for Kayapo Indians in cooperation with Rio's largest Internet Service Provider. From 1997 - 1999 she acted as an advisor to the Brazilian Rural Producers Association on using the World Wide Web in promoting the sustainable management of natural resources, marketing sustainable forest products & developing an ecotourism program.
She apprenticed in sandplay therapy with Evalyn Dundas. Evalyn, author of the classic Symbols Come Alive in the Sand, studied with Swiss sandplay originator Dora Kalff and was one of the first people to bring sandplay therapy to the United States. Claudia studied dreamwork with master dream guides Joan Gibbons and Jeremy Taylor.
She has offered courses in Cross-Cultural Indigenous Healing Practices (1980s, San Francisco State University), TechnoShamanism (1993, Center for Creation Spirituality, now the University of Creation Spirituality, Oakland, CA), Using Dreams in Diagnosis (1998, Five Branches College of Traditional Chinese Medicine, Santa Cruz, CA).
Claudia has practiced as a learning coach for 15 years.
"I am dedicated to tending the fires of the creative spirit. I am intimately familiar with the unique challenges of computer-aided creatives, executives and entrepreneurs, from RSI (Repetitive Strain Injury) and CVS (computer vision syndrome) to information saturation, performance anxiety, over-the-top stress levels and isolation. I have given talks and catalyzed conversations on topics like: Yin and Yang--Reclaiming High Touch in Our High-Tech Lives. Hiking daily in my local canyon keeps me grounded. Practicing my art rejuvenates and energizes me. I am a photographer, writer and poet.

I edited the Celebrating Women's Spirituality series ('91-'96) for the Crossing Press. I loved this project. It gave me the opportunity to find and present the work of some of the finest women artists and writers from all over the world. It was my opportunity to contribute to honoring the feminine in the divine through ceremonial word and image. For that gift, I have visionary Crossing Press publisher Elaine Goldman Gill to thank. I serve on the Board of Directors of The World Prayers Project. The World Prayers Project won a Webby nomination in 2001 as one of the best spirituality sites on the World Wide Web. It is an honor to be an advisor to a project dedicated to improving human relations through valuing spiritual and cultural diversity.

And now a word from my personal extreme coaches ..."